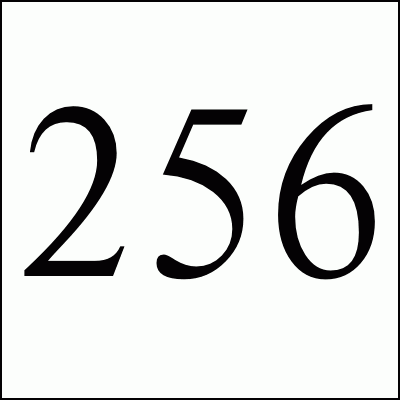 Planning For The Birth
I highly recommend some sort of Lamaze training. Although it is specifically a breathing technique to help with pain, these classes can also teach you about basic newborn care, give you answers to your questions, introduce you to other people like you preparing for birth, and in general help you wrap your brain around the whole thing. There are also some good reality shows on television (Special Delivery on Discovery Health for example) which can help you get prepared for the moment.
If you are planning when to have your baby (yes some people do this) then I would highly recommend the early summer. Tim was born in early June (summer in the US) which is warm so you don't worry about winter clothes which they will grow out of fast. You will be taking lots of walks with the stroller and snow/ice would not help. You have so much to worry about that additional environmental challenges would not be welcome. I remember spending many hours rocking with him on my lap out on the porch in Pittsburgh and I would have missed that freedom. Here in Boston, people tend to hibernate over the Winter with Spring, Summer, and Fall involving significantly more neighborhood interaction which is much better couped up with a new baby. A new baby won't appreciate the weather very much and won't be lying and squirming around for a couple of months.

In terms of baby names, my friend and his wife are looking for something fairly unique that won't get him beat up daily at the playground. Definitely take this into account. One of the reasons we settled on Timothy (Tim, Timmy) was that the worst we could come up with was Tiny Tim and I figure he won't be small :-)

My friend has learned not to tell people their top choices since it's too easy for one person to say something negative and kill the name. Good point. Also, be sure to ask a friend who has kids in preschool since certain names go through very popular periods and you don't want your son to be one of 3 with the same name in his class. Even the name that you think is unique could be the latest trend.

Get the baby seat installed in the car a couple of weeks before the due date. Even though you typically have 48 hours of time in the hospital after delivery, those first days are a blur. This is very important and you want the seat installed well. Check your car manual to see if there are any supplementary hardware to help secure the seat to the car. Some seatbelts (my Civic for example) have the feature where if you pull it all the way out, it clicks into "in only". You can then really put your weight on the seat while tightening the belt to get it super tight.
Practice your swaddling with a doll or similar sized item and get some good swaddling blankets. Swaddling is when you wrap a baby up in a blanket whose closeness and warmth is supposed to simulate the womb. Your mileage will vary but it did seem to work with Timmy until he started kicking his way out every night.
Remove all pillow and fluffy borders from the crib. These must be avoided since babies can get wedged in a corner and not be able to pull away. Later a baby will have strength in their arms and will be able to push away but initially their instincts seem to be to burrow into a soft material, which could result in suffocation.
Talk with your partner about filming or taking pictures during the labor and delivery. At the time my wife did not want any of it but afterwards she wanted it all and misses not having a better record of the event. You could always throw away the video and delete the digital pictures but you'll never have another opportunity to remember it with clarity. My brother, who just went through this recently, cautions that trying to take a video with all of the emotion and hormones raging may not be productive.
Make sure that you get 48 hours in the hospital starting at the time the baby is born. This may be outdated but a friend got 48 hours from the time they got into the hospital and she was in labor for a while. I think that many states here in the US have laws about how long you get to stay in the hospital after the birth. You should talk with the hospital, your insurance, and maybe your state representative on this beforehand.
Might be good to check if the hospital or facility you are going to has a patient advocate. These are people, usually RNs, who are specifically on your side. They are there to push for your agenda. If something is wrong, not good karma with a doctor or nurse for example, they can help. You probably will not use them but keep them in your back pocket. The same applies for all trips to the hospital of course.
One thing I failed to realize is that there are not nurses waiting outside of the hospital for you with a cart to run the mother into the delivery room. You should go to the hospital beforehand so you know where to go when it is the day. Ask questions, insist to be shown around a bit. Although this is the biggest day of your life, it is another work day for the people in there.
My brother, who went through this more recently with his little girl, wanted to add the following. One thing that he found to be confusing is that everyone has something to say to the point where it became intimidating. The cavemen (or cavewomen) reproduced on the forest floor successfully and that much of what you hear, read, and see can be the extreme. Have confidence in the fact that no matter how alarming the actual birth is, thousands of people give birth each day.
Free Spam Protection Eggnog Recipe Android ORM Simple Java Magic JMX using HTTP OAuth 2.0 Simple Example Great Eggnog Recipe Christopher Randolph