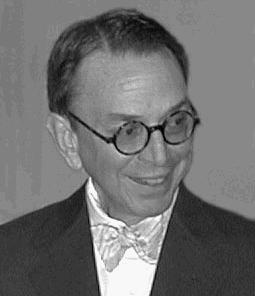 Dr. Charles Gray Watson, 63, Surgeon and Teacher
Post Gazette obituary
Memorial Service
Charles Gray Watson Surgical Education Center
Gray Watson land
Dr. Charles Gray Watson, a professor of surgery at the University of Pittsburgh and a mentor to a generation of medical students and surgical trainees died Sunday, January 16, 2000 of respiratory failure at UPMC-Presbyterian Hospital. He was 63.
Born and raised in suburban Pittsburgh, Dr. Watson attended a four-room grade school in Rosslyn Farms. He was the third generation of his family to teach surgery at the university. In this role he followed his great grandfather Charles Masena Watson, father James Rose Watson, and uncle William Gray Watson. His son, Dr. Andrew Rose Watson, is currently a surgical resident at UPMC. In l996 the university endowed the Watson Family Professorship of Surgery in honor of Dr. Watson and his surgical forebears.
A graduate of Phillips Andover Academy and Princeton University, he received his M. D. from Columbia University College of Physicians and Surgeons in 1961. After a medical internship at the University Hospitals in Cleveland, he completed postgraduate training in surgery at the Peter Bent Brigham Hospital in Boston under the tutelage of Dr. Francis Moore. Upon completion of his training, Dr. Watson returned to Pittsburgh and became one of the founding members of the full time faculty in the surgery department chaired by Dr. Henry Bahnson. He rose rapidly through the ranks and became a tenured professor and chief of the general surgical division, and vice chairman for education in the university's surgery department. He was on the staffs of Presbyterian University Hospital, Montefiore Hospital, and the Veterans Administration Hospital.
Dr. Watson achieved renown for his deep knowledge and skill as an endocrine surgeon. For these qualities he was honored many times by the world's community of surgeons. He was elected governor of the American College of Surgeons, President of the Pittsburgh Surgical Society, the Eastern Surgical Society, and the Southwestern Pennsylvania Chapter of the American College of Surgeons. He was also a member of the Alpha Omega Alpha medical honor Society, the American Association of Endocrine Surgeons, and the Societe Internationale de Chirurgie. With his colleagues and students, he presented and published numerous papers in peer reviewed journals on the treatment of diseases of the thyroid and parathyroid glands.
Dr. Watson's gentle surgical technique was matched by his personal manner as a compassionate physician, professional colleague, and teacher of more than 30 classes of medical students and surgeons in training. His generosity of spirit was widely applauded by his students who awarded him three "Golden Apples" as the teacher-of the-year at the medical school. Students called him the "velvet harpoon" in tribute to his witty but precise Socratic teaching technique. The University of Pittsburgh bestowed the Chancellor's Distinguished Teaching Award in l992. The graduating medical school class and the medical school alumni together dedicated the l999 graduation "To Dr. Charles Watson: In appreciation of your dedication to teaching both the science and art of medicine to a generation of physicians".
Sailing in Buzzards Bay and off the coast of Maine was a Watson family passion. There were sailing trips to Scotland and the Grenadines and the thrill, in both planning and execution, of the Marion-Bermuda race. He is survived by his wife of 41 years Nancy, two sons Gray and Andrew, their wives Rosemary and Ritu, brother William Watson, sister Ann Kaiser; and grandson Timothy.
There will be a memorial service at Heinz Chapel on Saturday, January 22, 2000 at 11:00am for Dr. Watson and his father Dr. James Rose Watson who predeceased him in October 1999 and a reception immediately following at the Pittsburgh Golf Club, 5280 Northumberland St. In lieu of flowers, contributions may be made to the Surgical Research Endowment Fund, University of Pittsburgh, care of Department Office, Box 131, Scaife Hall, Pittsburgh, PA 15261.